Hello everyone!
Today I wanted to pass on a link to a fun giveaway:
For the month of August the lovely Mandy over at
Miss Indie
is hosting this
giveaway!
Would you like to enter for a chance to win a fun little camera?
Then head on over there. =)
Also, today I want to share this week's picture for the project
52 lists in 52 weeks
!
I've truly been enjoying this project! It gives me a prompt to do something simple and creative with a list. (Have I mentioned that I really like making lists?)
It's also great to see how other individuals are creative and inspired by the prompt!
Want to join in the list making fun?
Here is the blog to visit: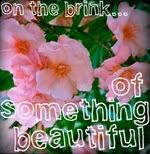 Blessings,
Sarah